How to resume builds in the Build Queue Mode?
You can resume builds by turning on the Build Queue Mode toggle button on the LeadGrabber Pro toolbar.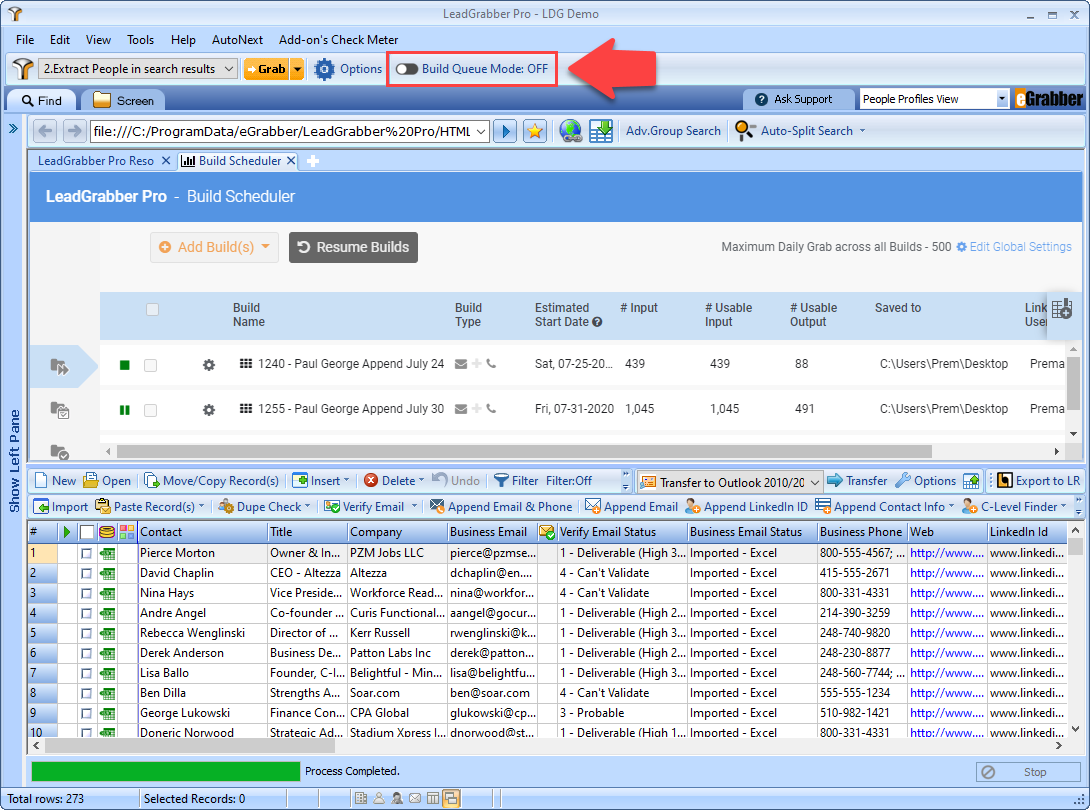 Once the Build Mode is turned ON, a green strip is displayed on the toolbar.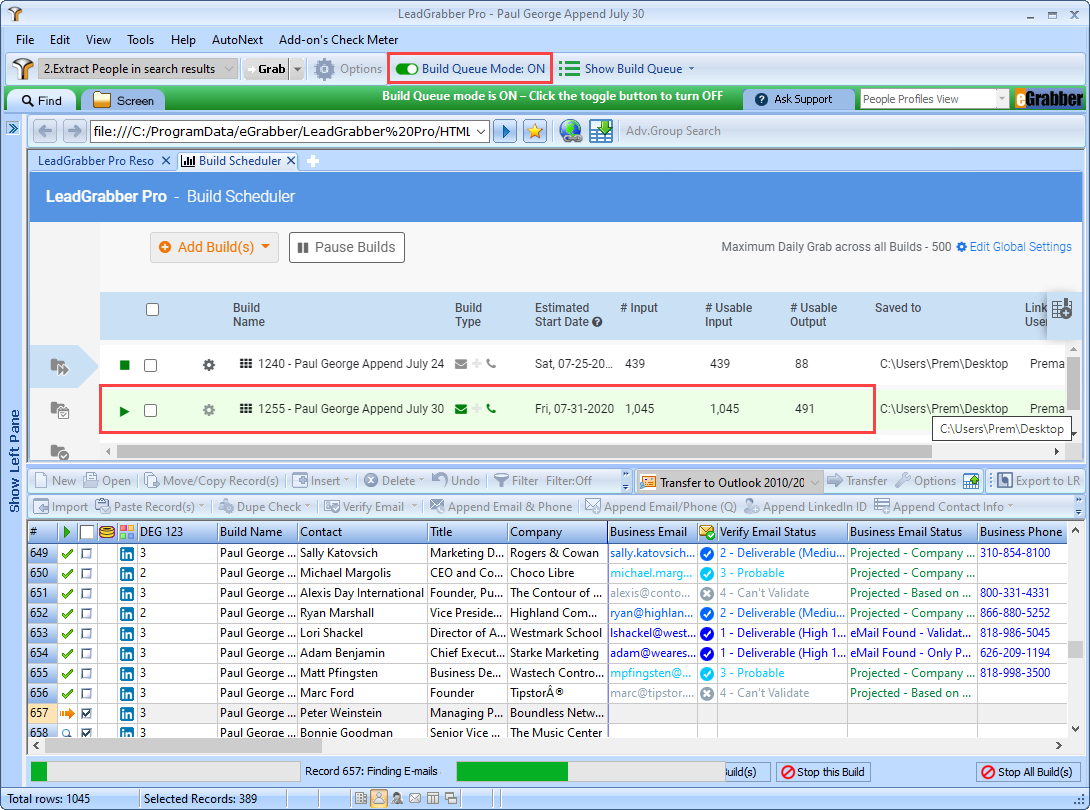 LeadGrabber Pro starts processingthe active builds that are available in the Build Queue.