When you grab records on a daily basis, you will not be able to remember the links from which you grabbed the contacts.




LeadGrabber Pro does that for you.





You can view the history of all the grabs that you have made.





To view grab history,




Click View > View Grab History on the menu bar.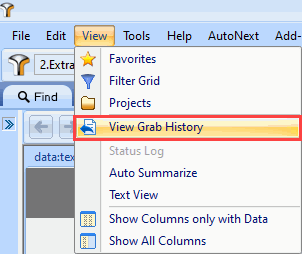 The LeadGrabber Pro - Grab History is displayed as a web page in LeadGrabber Pro's internal browser.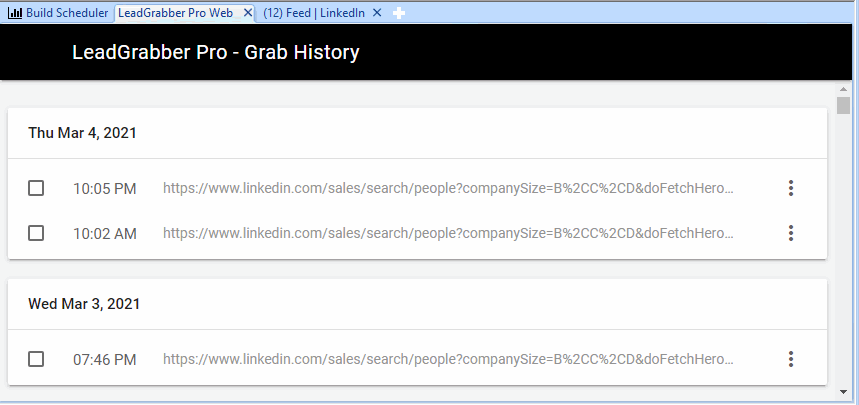 The Grab History displays the day, date, time and the link from which you grabbed on the given date.

You can select the links, copy or delete them from the Grab History.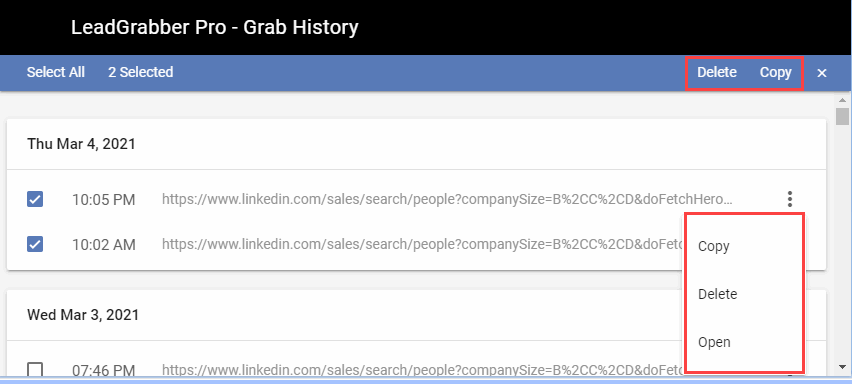 You can also open the selected link. It gets opened in a new tab in LeadGrabber Pro's internal browser.