How to Grab from LinkedIn Recruiter Pro's Talent Pipeline?

LinkedIn Recruiter Pro has a feature called Talent Pipeline which allows recruiters to work as a team and add LinkedIn profiles to a common "Project", which is shared between their accounts. So this means, all the recruiters in one company can see shared folders and add resumes to that folder.
Here's what a sample Talent Pipeline looks like: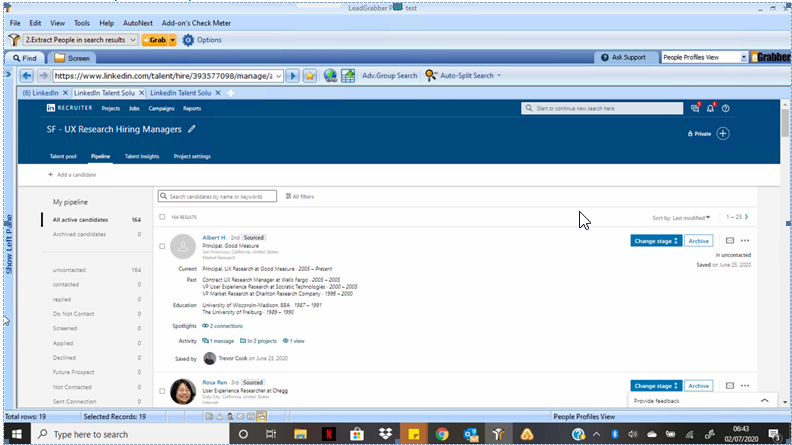 If you want to Grab from Talent Pipeline, you have to pull up the Talent Pipeline in the Advanced Search.

1. Go to the Li Recruiter Advanced Search.

2. Open the Filter called "Projects"

3. Pick the same Talent Pipeline in that project filter.

You will see the same set of people in the Talent Pipeline.

Now you can click GRAB.