How to get Progress Bar or Grid View?
LeadGrabber Pro Find tab has two modes:
· Full Browser Mode – Displays only the internal browser.
· Normal Mode – Displays both the internal browser and LeadGrabber Pro grid.
On the internal browser toolbar, click the highlighted icon as shown below to switch o Normal Mode.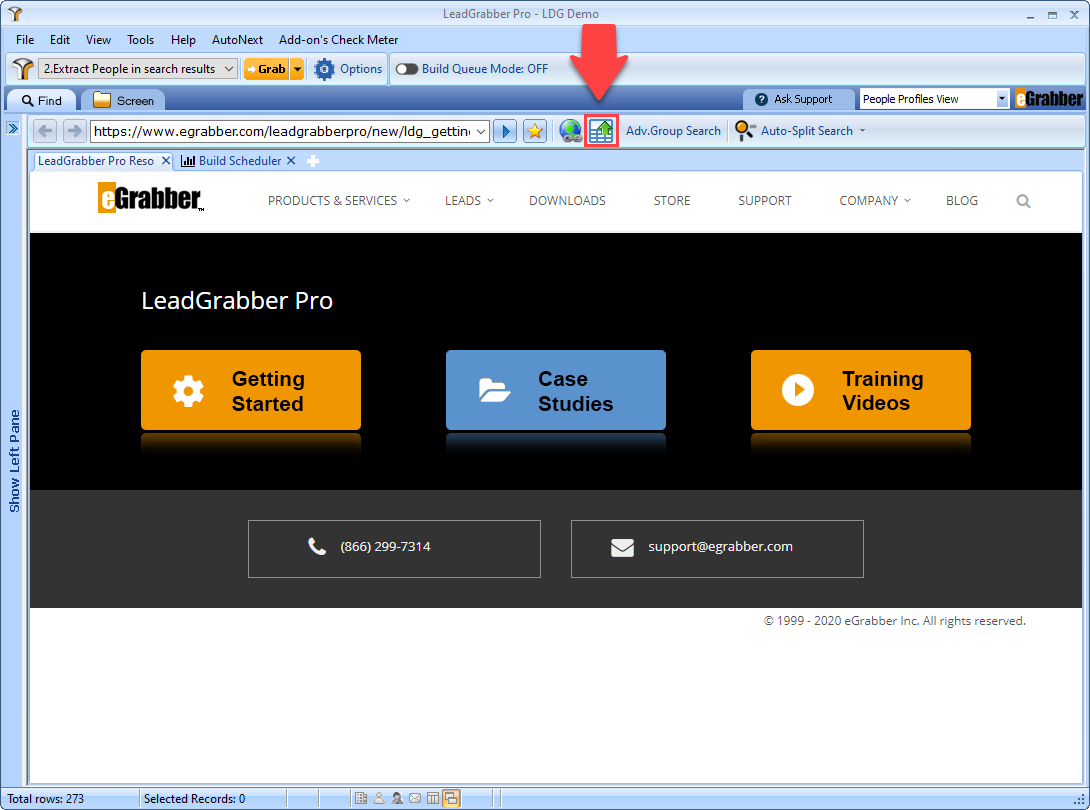 The Normal Mode displays the internal browser, grid as well as the progress bar.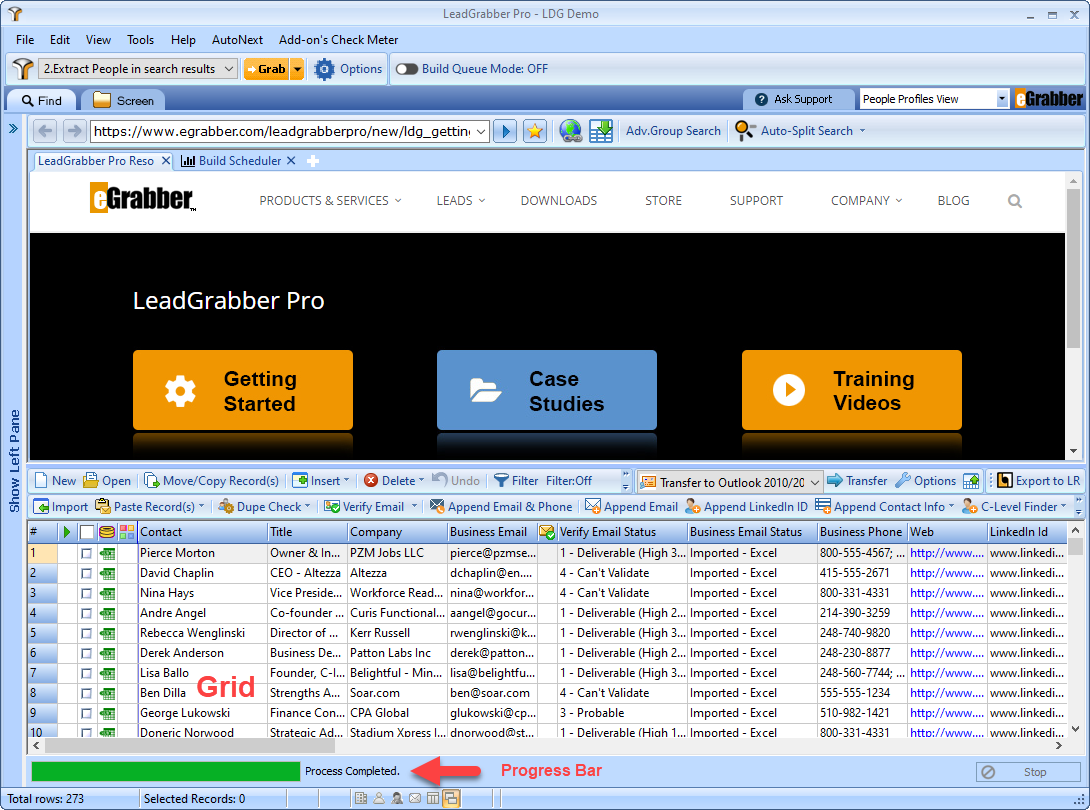 Similarly, you can switch between the Full Browser Mode & Normal Mode by clicking the same
icon on the internal browser toolbar.
Related Articles

I want to view only those columns that contain data. How do I get that?

LeadGrabber Pro grid has multiple columns that you can make use of. While appending information, you may not get the data to fill all the columns. In that case, your grid will have a lot of empty columns. If you want to view only those columns that ...

How to view / open recently accessed folders

You will have to access multiple folders when you work with multiple projects. You will not be able to remember all the names of the project folders that you worked with recently. LeadGrabber Pro helps you to easily view or open the last 4 project ...

How to view grab history

When you grab records on a daily basis, you will not be able to remember the links from which you grabbed the contacts. LeadGrabber Pro does that for you. You can view the history of all the grabs that you have made. To view grab history, Click View ...

How to Select Records in the Grid

LeadGrabber Pro enables you to select all the records and multiple records from the grid. To select records, Click Edit > Select on the Menu Bar and select the appropriate option A list is displayed. Select the desired option from the list. Select ...

How to view number of checked records in the grid?

f you have a large set of data, sometimes you might have to delete or deselect few of the records for performing selective operations. In such cases, you might need to view the number of checked records against the total number of records in the ...